Introducing Nashville Maids
#1 House Cleaning & Maid Service in Nashville
Click the button below to get an instant price and schedule your house cleaning in 60 seconds!
About Nashville Maids
Get your house or apartment professionally cleaned. It's simple, affordable, and convenient.
Nashville Maids is a fully equipped house cleaning company that offers detailed maid services, deep cleaning and move-in/move-out cleaning to the entire Nashville area. Book recurring cleaning services and receive discounted rates.
How to get started
Book in under 60 seconds!
Services
Offering The Best
Cleaning Services
Hire us! We are a professional cleaning company offering all types of cleaning services:
Nashville Maid Service – your reliable house cleaning service every time.
A premier maid service that allows its clients to concentrate on what truly matters.
Imagine coming home and being able to unwind without worrying about dust and untidiness. This is possible with our assistance.
People are busy with family, work responsibilities, side jobs, and other obligations. Why include sweeping and mopping in the list? With us in their corner, our clients can enjoy all the fun, busy, and exciting aspects of life in addition to a clean and sanitary home. They never have to choose between the two options.
We offer the best maid services in your area.
What do residents of Nashville and the surrounding areas appreciate most about our cleaning service? Here are some of the numerous advantages that distinguish us from our competitors:
Online Booking
We aim to make people's lives simpler. We cannot accomplish this if scheduling an appointment requires a significant amount of time and effort.
To simplify matters, we've designed our website so that customers can book house cleaning, apartment cleaning, deep cleaning and move out cleaning services online with relative ease. It is practical and straightforward. Our customers can schedule an appointment with the industry's foremost experts to fulfill their needs in just a few minutes.
Seasoned Professionals
We put importance on ensuring that all of our technicians have the necessary tools to provide excellent customer service. To ensure this, we hire maids with extensive experience providing house and apartment cleaning services in Nashville, including regular, deep, and move-in/out cleaning. Then, we provide them with specialized training to expand their knowledge. The training enables them to become certified specialists, thereby ensuring that our customers receive the highest level of service that they deserve.
A spectrum of services
When it comes to their customer services, many of our rivals fall short. But at Nashville Maids, we offer everything–our Nashville maid service clients can select from recurring service, occasional deep cleaning, and one-time move-in/move-out cleaning. We now provide services to commercial clients as well.
Green approach
Our clients care about the planet. Likewise, we employ eco-friendly solutions whenever possible. Our clients can opt for the eco-friendly add-on when reserving our maid service.
Cost-efficiency
Everyone desires to save money, right? Our clients are no exception. By entrusting us with your housekeeping duties, you will gain the most valuable resource of all: time. In the first place, time is money. Customers can spend this asset on what matters most to them or on endless dusting and vacuuming. We also offer discounts for returning customers.
Our clients are served by the best industry experts available.
Clients who utilize our maid service in Nashville are seeking the best. How do we ensure that they receive this?
Anyone interested in joining our team must first undergo a thorough interview. Even if we absolutely adore a candidate after the interview, it doesn't mean we'll hire them automatically. We conduct extensive background checks, evaluate their experience, and ask for references.
In addition to caring about whether our customers are satisfied with our work, we also care about their safety. Having a housekeeper enter your home requires a great deal of trust, and we do not take that lightly.
Our cleaning service offers customers peace of mind and additional leisure time.
Keeping the house clean is a time-consuming task. It can interfere with what our customers would rather be doing, such as spending time with their families, launching a new business, or engaging in a favorite hobby.
With plenty to do yet so little time, we're here to provide a maid service that will take care of every detail. The benefits you get by never having to clean your space on your own are Incomparable. Today, Nashville residents are overburdened with work and family obligations, leaving them with little time to complete a single chore. Unfortunately, until you decide to hire a professional house cleaning service in Nashville, your lovely home will begin to suffer.
Letting our professionals handle your housekeeping duties is the optimal solution. We do the work so that our clients can devote more time to the things that truly matter in life.
YOUR GO-TO REGULAR, DEEP, AND MOVE-IN/OUT HOUSE CLEANING SERVICE
Each Nashville cleaning service has been thoroughly vetted and screened to ensure your ultimate satisfaction and peace of mind.
With us, you can always rely on your Nashville maid service to be:
Seasoned Professionals
Background & Reference Checked
Trained and Well-versed
Excellent customer service
Rated highly by clients
We stand by our client's corner.
TIME-EFFICIENT
Our service provides you with the one thing you can never have enough of the chance to celebrate life and enjoy.
SAFETY-ORIENTED
Our rigorous hiring procedure identifies and retains talented workers who take pride in their work.
CLIENT-CENTERED
We customarily go above and beyond to guarantee effective work and attain the complete satisfaction of our clients.
NO-HASSLE RESERVATION
Using our user-friendly online reservation form, it takes less than one minute to schedule our cleaning service.
READILY AVAILABLE
Online communication facilitates interaction with your technician and ensures that all your needs are fulfilled.
MODERN PAYMENT SYSTEM
We utilize a cutting-edge, cashless payment method that safeguards all our clients' sensitive information.
LEARN MORE
Frequently Asked Questions
How often should a maid come to clean your space? 
It is often recommended that you have a maid come to clean your space once a week. This ensures that your area stays clean and tidy and that you don't have to spend your valuable time cleaning. If you have a larger space or more people living in it, you may need a maid to come more often.
What are a move-in and out type of cleaning services?
A move-in and-out cleaning service is a type of cleaning service that is perfect for those who are moving into a new space or moving out of their current space. This type of service is often more expensive than a regular cleaning service, but it is worth it to have a clean space.
Moving in means starting with a clean slate and ensuring that your new place is spotlessly clean from harmful parasites, microbes, or other unhealthy substances. On the other hand, moving out means leaving your old place in good condition for the next tenant. A move out cleaning service will clean your entire space, including the carpets, windows,
What is the difference between a deep clean and a standard clean?
A deep clean is a type of cleaning service that is more thorough than a standard clean. A deep clean will usually take longer and cost more than a standard clean, but it is worth it to have a clean space. A deep clean will usually include cleaning in places that are generally not cleaned, such as behind appliances, in cabinets, and under furniture.
A standard clean will usually focus on the surface of things. This will include vacuuming, dusting, and mopping. Standard cleaning is good for maintaining a clean space, but a deep clean is necessary to get rid of dirt, dust, and grime. You can set up another schedule for deep cleaning every two to three months. This cleaning method is also excellent, especially before gatherings such as holidays, parties, and any other special occasions you may have.
Do you tip apartment cleaners?
It is not necessary to tip apartment cleaners, but it is always appreciated. If you are happy with the service you received, a tip is a great way to show your appreciation. You can also give a gift card or leave a small token of appreciation, such as a thank-you note.
Who offers detailed regular, deep & move-out/move-in house cleaning services near me in Nashville, TN & the vicinity?
At Nashville Maids, we're an eco-friendly professional housekeeping company that offers detailed regular, deep & move-out/move-in cleaning services. Our team of highly trained maids uses modern cleaning techniques and equipment to clean your home from top to bottom. We're located in Nashville, TN, and we serve the surrounding areas. Contact Nashville Maids today to schedule a free consultation.
Why choose us
Amazing benefits with us
Our Denver Maids cleaners are dedicated to making your home sparkle and shine. Each cleaner or team systematically follows our detailed checklist to ensure your home is left in to shape.
Experienced Staff
Professional and experienced background checked staff ready to help you anytime.
Natural Products
We use the best cleaning supplies. Have something in particular you need to use? Let us know.
Reliable Service
Get one-time cleaning or set your schedule and get regular cleaning service.
Best Equipment
We use the best cleaning tools and equipment to match efficiency with quality.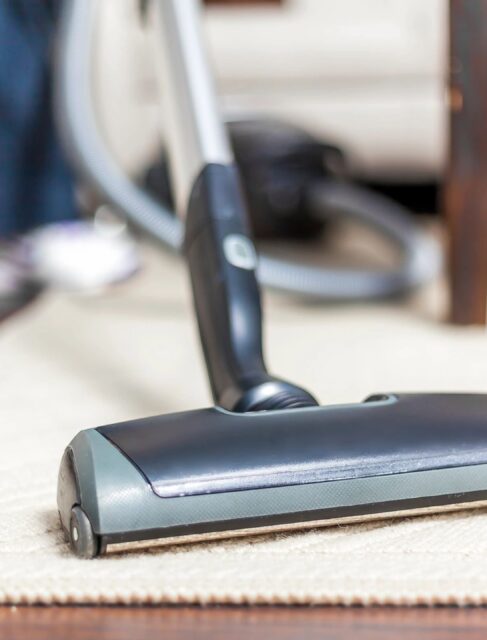 Testimonials
Trusted by thousands of
people & companies.
"I have booked several of the Nashville maid services since living here for several years. I am so glad that I finally tried out Nashville Maids. They are the best maid service in Nashville! I always get the same cleaner every 2 weeks and the quality is maintained each visit even after a few months. They let me know if my cleaner isn't available they will call me to ask if I would like to reschedule or have a substitute cleaner or team. Definitely 5 star service."
"I had planned on cleaning my house after work before family arrived the next evening. Of course, I never made it around to actually cleaning. I was able to book Nashville Maids for next day with an 8-10 arrival window. They showed up on time and deep cleaned my whole house before my family arrived at 6pm. Forever grateful to Nashville Maids for bailing me out of that situation. Next time I need a cleaning service I will be calling Nashville Maids again! "
"I was moving out of my rental and by the time I finished packing and everything else that comes with moving I felt overwhelmed and knew I couldn't handle the cleaning aspect. I looked up the top move out cleaning services in Nashville and found Nashville Maids. I called in for a quote so I could ask a couple questions such as what was included and not included. The office staff was so friendly and patient explaining everything to me. The clean was extremely high quality the landlord even asked me who I used. You will not regret using Nashville Maids for your move out cleaning needs!"
"I am a busy young professional that doesn't have time to keep up my apartment as well as I would like. Between working long hours and feeling pressured to network at events after hours I simply don't have the time, but coming home from a long day I still want to be in a clean and tidy place. Nashville Maids has gone above and beyond every time. My apartment is always spotless after each visit. If you need to gain your time back hire Nashville Maids for you apartment cleaning needs!"